由於各方面種種原因+生病,這一次晚了好幾天才開始收集資料和更新。東亞部分的海域資料倒是很早以前就收集好了,當時自己開著個小破船屁顛屁顛地跑到那種地方去,最後居然還開回來!開回來了!!那時候我是有多空啊…………
#2012.10
1. Three new seas are added together with related informations (Max speed up %, monsoon, wave and current).
1.增加了三個全新的海域及其相關的海域信息(海域加速,季風,浪高,潮流)。
2. Thirteen new ports and seven new landing points are added.
2.添加了十三個新的港口和七個新的登陸點。
3. The boundary line between Celebes Sea and Banda Sea has been adjusted, it does not cover the island of Boeroe anymore.
3.調整了了部分海域线的顯示,現在布魯島已不再被覆蓋。
4. 'Salonica' is changed into 'Salonika'.
4."Salonica"現更正為"Salonika"。
普通地圖: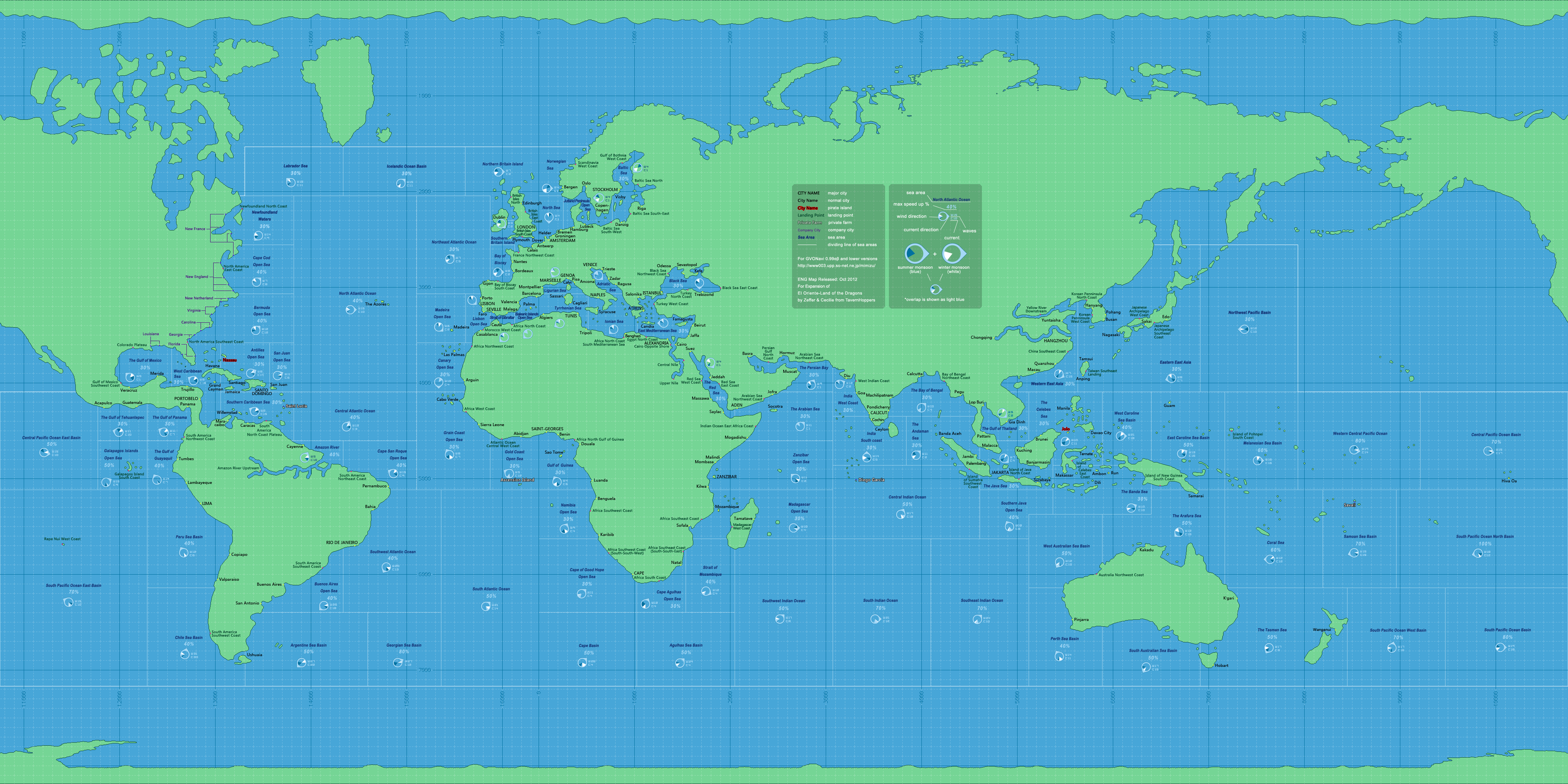 GPS地圖: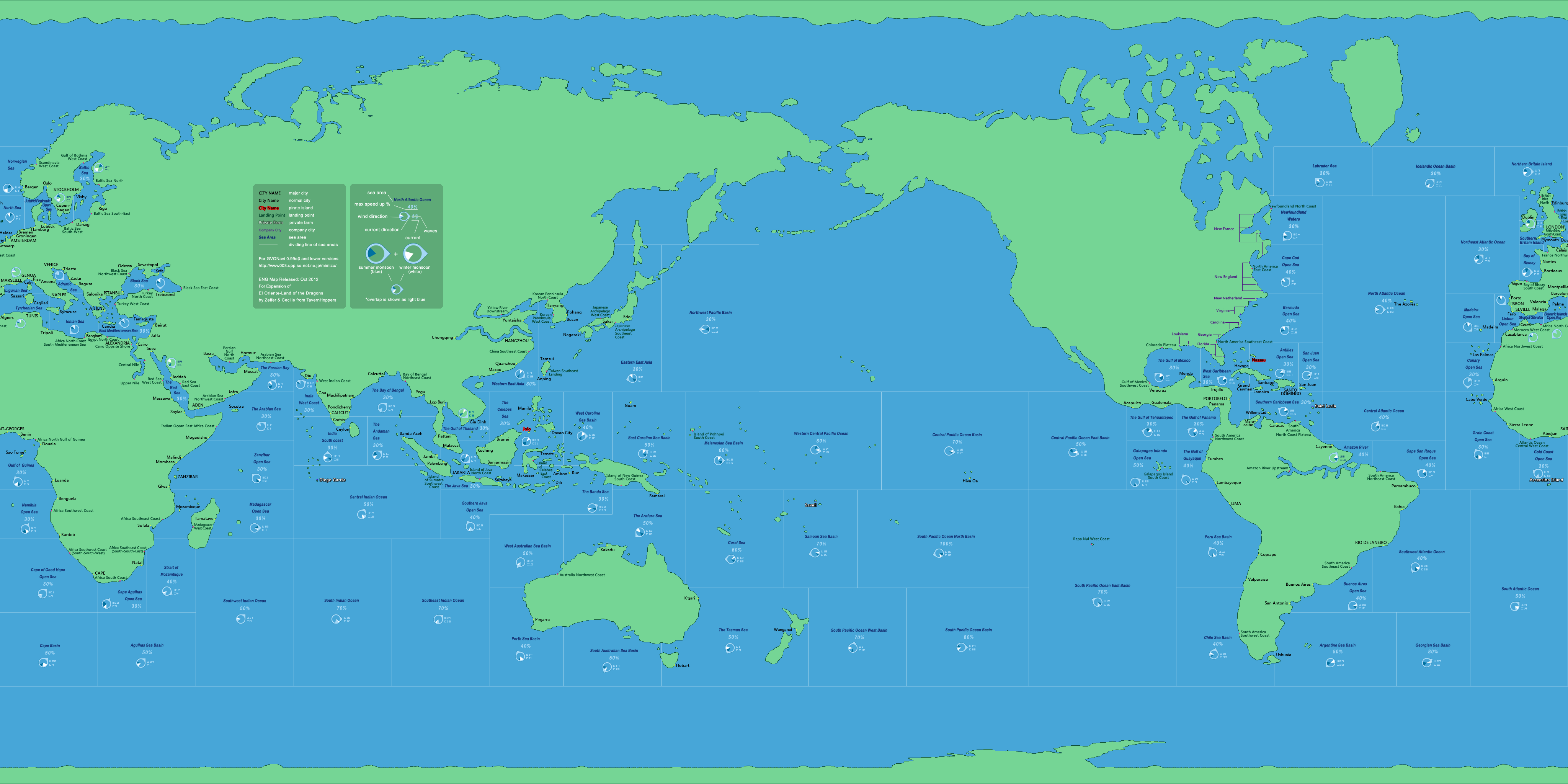 GPS地圖(帶座標):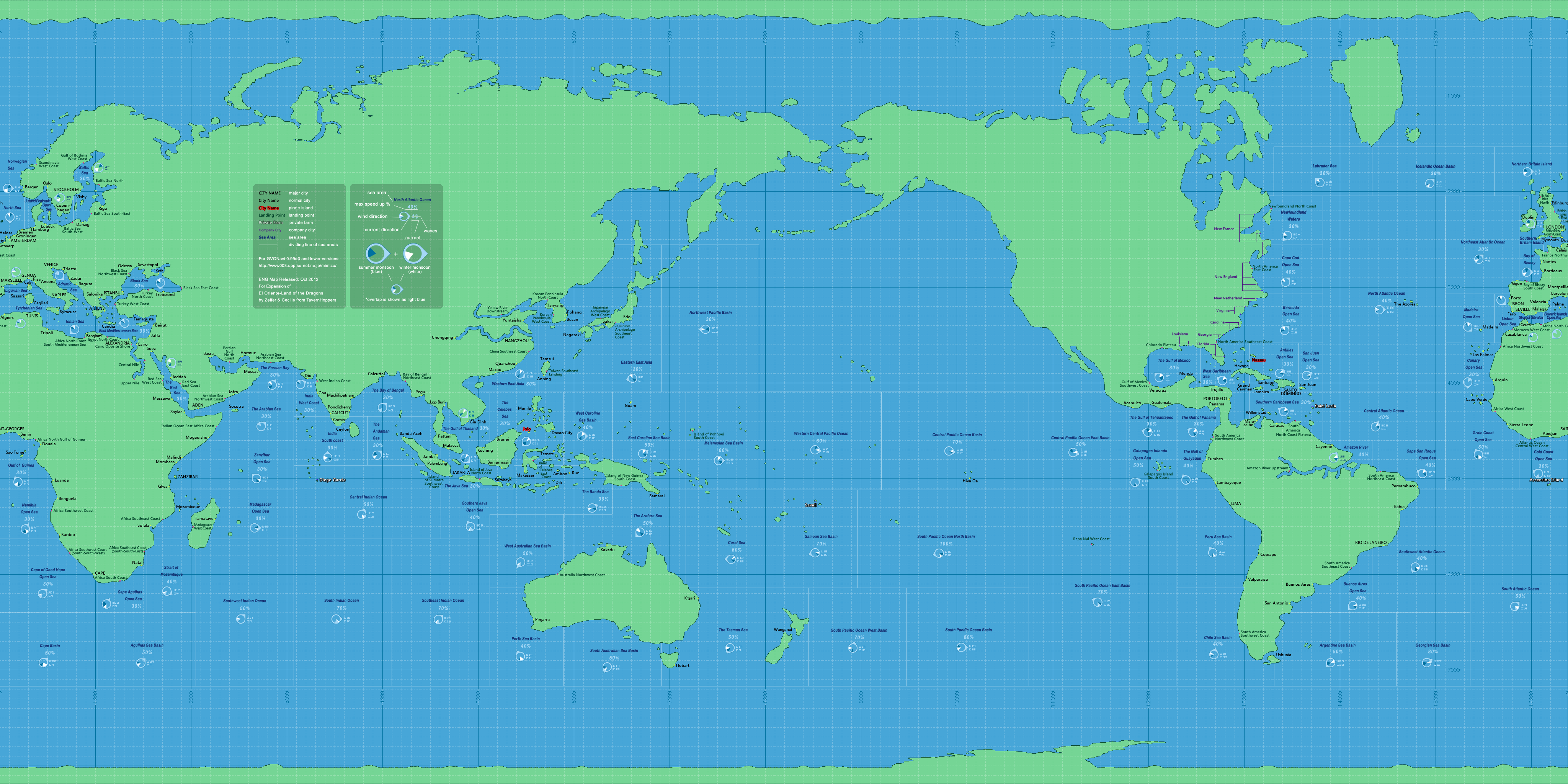 最後放上三個版本的打包下載。本人是第一次使用這個網盤,部分盆友反應次服務器不穩定= =我正在考慮找其他的地方放(主要是這個網盤目前很乾淨)。
World Map(Eg20121022).rar (2.3MB)